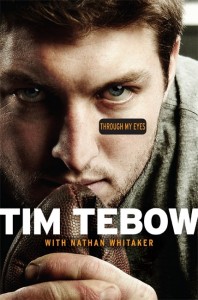 I'm not a Broncos fan, but I'm a Tim Tebow fan.
I've heard through some reliable sources that Tebow, an outspoken evangelical Christian, is the real deal.
From what I can tell, he is.*
And I'm cheering and praying for him.
Last week I read his recently released autobiography:
Tim Tebow with Nathan Whitaker. Through My Eyes. New York: HarperCollins, 2011. 260 pp.
It's a fun story to read, especially if you like football.
It's hard not to like the guy: Continue Reading…