Archives For Andy Naselli
This is a Logos collection worth owning: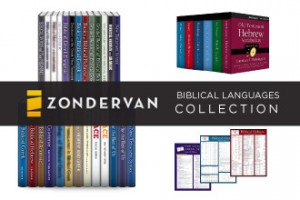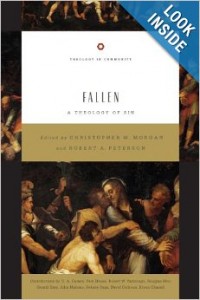 This new book on sin has an impressive lineup of contributors and makes a good series even better:
Christopher W. Morgan and Robert A. Peterson, eds. Fallen: A Theology of Sin. Theology in Community. Wheaton: Crossway, 2013. 314 pp.
The 32-page PDF sample includes D. A. Carson's chapter "Sin's Contemporary Significance." Continue Reading…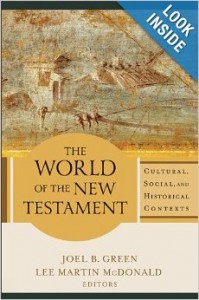 This 640-page handbook is worth adding to your library:
Joel B. Green and Lee Martin McDonald, eds. The World of the New Testament: Cultural, Social, and Historical Contexts. Grand Rapids: Baker, 2013.
You can view the contents and contributors via Amazon's "look inside" feature.
Related: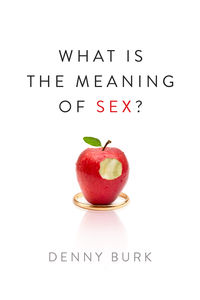 This book just released (a few weeks ahead of schedule):
Denny Burk. What Is the Meaning of Sex? Wheaton: Crossway, 2013.
My endorsement: Continue Reading…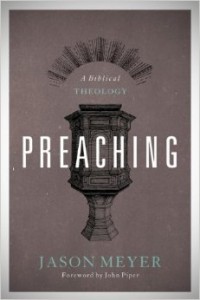 This book releases on October 31:
Jason C. Meyer. Preaching: A Biblical Theology. Wheaton: Crossway, 2013. 368 pp.
Jason recently replaced John Piper as the pastor for preaching and vision for Bethlehem Baptist Church, where my wife and I are members. I'm thrilled that our preaching pastor believes and practices what he writes in this book. Continue Reading…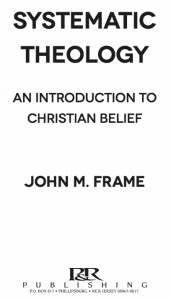 In 2006 John Frame's short systematic theology released.
On November 1 (seven years later), his massive systematic theology will release:
John M. Frame. Systematic Theology: An Introduction to Christian Belief. Phillipsburg, NJ: Presbyterian & Reformed, 2013. 1,280 pages.
I recently read it, and I'm already planning to use it for some theology classes I'm scheduled to teach in 2014.
It's typical John Frame: clear, unassuming, logical, and filled with threes. (If John Frame were a basketball player, he would shoot only 3s.) Continue Reading…