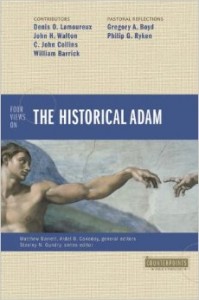 This debate-book releases on December 10:
Matthew Barrett and Ardel B. Caneday, eds. Four Views on the Historical Adam. Counterpoints. Grand Rapids: Zondervan, 2013. 288 pp.
I read an uncorrected proof of the book, so I won't quote from it. But I'm happy to relay that it's stimulating (as Counterpoints volumes usually are).
The book has three sections: Continue Reading…