Steve Hays and James Anderson, eds. Love the Lord with Heart and Mind. 2nd ed. n.p.: n.p., 2009.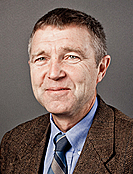 Excerpt from the interview with Robert W. Yarbrough (pp. 140–41)
9. Looking back over your life as a Christian, how would you say that your faith has evolved over time? How, if at all, does your lived-in faith differ from when you were younger?
In general, the older I get the more gratifying it becomes to know God through faith in Christ, not least because this enriches immeasurably all other areas of my life. At the same time, the difficulties of loyal service to Christ, to the extent that I may ever approximate it, seem to grow thornier. Jeremiah said the human heart is deceitful and sick [Jer 17:9]. I'm afraid that I become personally ever more acutely conscious of this about myself as time goes by. . . .
11. Since you've been a Christian, have you undergone a crisis of faith? If so, how did you work through it? Continue Reading…