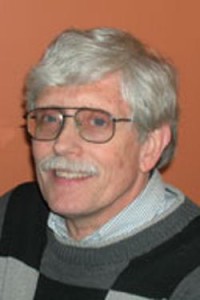 It's a pleasure to watch a godly scholar honored with and genuinely surprised by a Festschrift. (A Festschrift is a collection of writings published in honor of a scholar.) That's what happened to Grant Osborne on November 14, 2012, in Milwaukee at the Annual Meeting of the Evangelical Theological Society.
A few hundred people filled up a convention room to hear a 2.5-hour session on "Writing and Reading Commentaries," but right out of the gate Eckhard Schnabel revealed the surprise that it was primarily a time to present a Festschrift to Grant Osborne. And it was moving to watch Grant receive a standing ovation from admiring peers and former students.
Here's info on the Festschrift: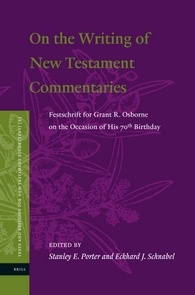 Stanley E. Porter and Eckhard J. Schnabel, eds. On the Writing of New Testament Commentaries: Festschrift for Grant R. Osborne on the Occasion of His 70th Birthday. Texts and Editions for New Testament Study 8. Leiden: Brill, 2013.
It's ridiculously expensive, but it's definitely worth owning. (You can view it in Google Books.) Continue Reading…