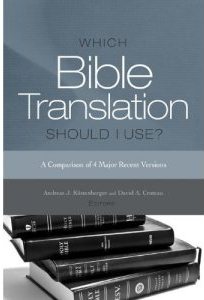 I'm giving away three copies of this book, which comes out next week:
Andreas J. Köstenberger and David A. Croteau, eds. Which Bible Translation Should I Use? A Comparison of 4 Major Recent Versions. Nashville: Broadman & Holman, 2012.
See the bottom of this post for how to win a free copy.
Here's the lineup: Continue Reading…