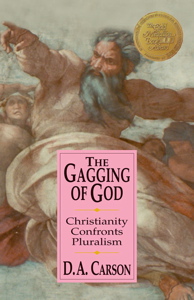 D. A. Carson, "On Drawing Lines, When Drawing Lines Is Rude," ch. 8 in The Gagging of God: Christianity Confronts Pluralism
(Grand Rapids: Zondervan, 1996), 347–67 (numbering added):
[The point of this chapter is] to ponder briefly some of the reasons why drawing lines is utterly crucial at the moment.
Truth demands it.
The distinction between orthodoxy and heresy models it.
The plurality of errors calls for it.
The entailments of the gospel confront our culture—and must be lived out.