Archives For Exegesis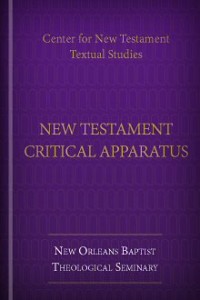 I just happily added The Center for New Testament Textual Studies NT Critical Apparatus to my Logos library.
From the resource's introduction: Continue Reading…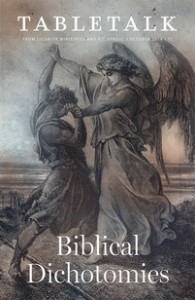 The latest issue of Tabletalk is on biblical dichotomies. I contributed an article on the dichotomy of flesh and Spirit/spirit, and I distinguish ten different contrasts:
"Flesh and Spirit." Tabletalk 38, no. 10 (October 2014): 22–24.
Related: Let Go and Let God? A Survey and Analysis of Keswick Theology
Here are links to 20 interviews I've conducted over the last six years (mostly for my friend Justin Taylor's blog):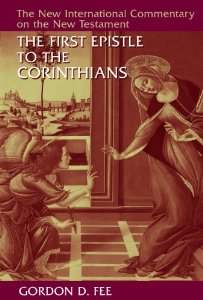 Coming in September:
Gordon D. Fee. The First Epistle to the Corinthians. 2nd ed. New International Commentary on the New Testament. Grand Rapids: Eerdmans, 2014.
That's 27 years after Fee's first edition released in 1987.
I read the first edition cover-to-cover when I was in college. It's brilliant. I don't agree with all of Fee's exegetical conclusions, but his scholarship is solid and arguments clear.
I have a galley of the manuscript, and this second edition is definitely worth adding to your library.
Here's Fee's preface to the second edition: Continue Reading…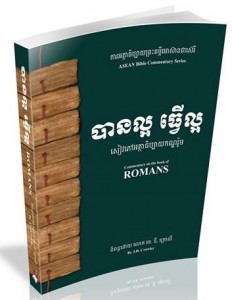 J. D. Crowley has lived in Asian cultures all his life. After 12 years of pastoring in Hawaii, he went to Cambodia in 1994 to do linguistic and mission work among the indigenous minorities there. He is the author of The Tampuan/Khmer/English Dictionary and Khmer commentaries on Matthew and (most recently) Romans:
J. D. Crowley. Commentary on the Book of Romans for Cambodia Asia. ASEAN Bible Commentary. Phnom Penh, Cambodia: Fount of Wisdom, 2014.
Four endorsements:
"There is a long and honorable history of synopsizing and condensing longer, technical commentaries. JD Crowley has not only brought his considerable skills to this tradition, but has done so in two languages simultaneously, to the enormous benefit of the church in Cambodia and, it is hoped, other East Asian countries. Those called to teach the Bible who make use of Crowley's careful work will long thank God for this gift."
D. A. Carson
Research Professor of New Testament, Trinity Evangelical Divinity School
President, The Gospel Coalition Continue Reading…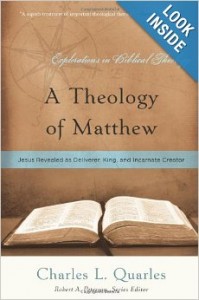 This book released in November 2013:
Charles L. Quarles. A Theology of Matthew: Jesus Revealed as Deliverer, King, and Incarnate Creator. Explorations in Biblical Theology. Phillipsburg, NJ: Presbyterian & Reformed, 2013. 15-page sample PDF. Continue Reading…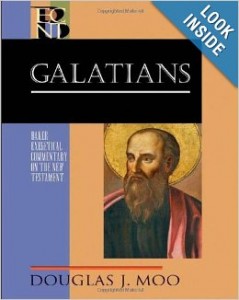 This 469-page commentary released at the end of 2013:
Douglas J. Moo. Galatians. Baker Exegetical Commentary on the New Testament. Grand Rapids: Baker, 2013.
Doug Moo is one of the finest NT exegetes I know of. Everything he publishes is worth reading carefully, and this latest tome is no exception. Continue Reading…