Archives For Exegesis
This is a Logos collection worth owning: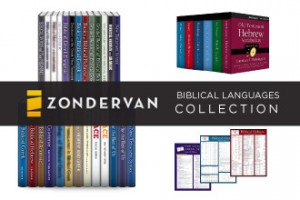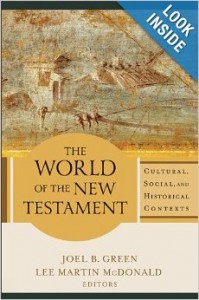 This 640-page handbook is worth adding to your library:
Joel B. Green and Lee Martin McDonald, eds. The World of the New Testament: Cultural, Social, and Historical Contexts. Grand Rapids: Baker, 2013.
You can view the contents and contributors via Amazon's "look inside" feature.
Related: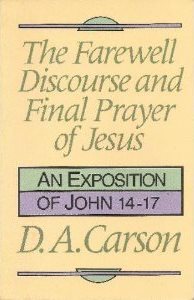 D. A. Carson, The Farewell Discourse and Final Prayer of Jesus: An Exposition of John 14–17 (Grand Rapids: Baker, 1980), 201–4:
To some people, the term ecumenism has only good connotations. Utter the word, and they hear harps playing and angels singing; or if harps and angels are deemed too ethereal, at very least a certain fire lights up their eye. To others the same word evokes only images of evil. Ecumenism is intrinsically a doctrine of compromise which emasculates the gospel and wickedly flirts with apostasy and assorted forms of unbelief. The first group tends to cite John 17 in its favor; the second group tends either to ignore John 17 or else to include within the unity only a very small group, while defining the unity in such innocuous terms (e.g., making it entirely a positional unity with no entailment for conduct) that it becomes difficult to see how such unity could ever serve as a witness of anything to the world. What does the text say? Continue Reading…
I attempt to answer that question on TGC's blog.
Outline:
Dangers If You Answer Yes
Dangers If You Answer No
Illustration: Wayne Grudem Answers No
Does that Mean that the Bible Isn't Sufficiently Clear?
Update:
Mike Bird reflects on the question.
Don Carson and John Piper discuss the merits of studying hermeneutics and how much time teachers should spend investigating extrabiblical sources:
My favorite all-around book on Bible translation is a general introduction to the issue.
This more focused book is now my second favorite:
Dave Brunn. One Bible, Many Versions: Are All Translations Created Equal? Downers Grove: IVP, 2013. 205 pp.
You can survey it via Google Preview.
Here's what D. A. Carson says about it: Continue Reading…
Herbert W. Bateman IV, Charts on the Book of Hebrews (Kregel Charts of the Bible; Grand Rapids: Kregel, 2012), 126: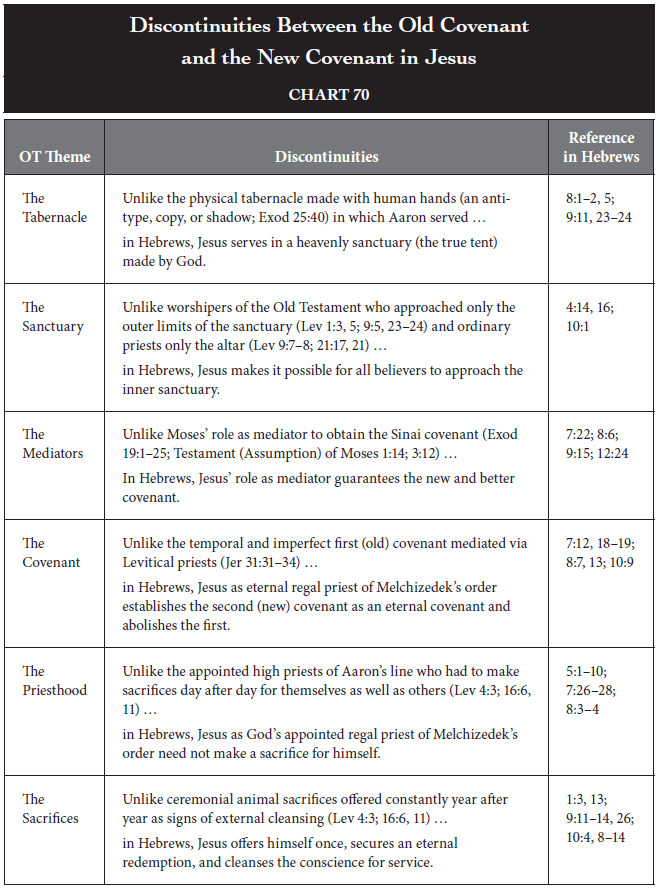 (This is from a helpful book of charts. It's endorsed by George Guthrie, David Alan Black, Jon Laansma, Sam Lamerson, and David Allen.)
Lars Kierspel, Charts on the Life, Letters, and Theology of Paul (Kregel Charts of the Bible; Grand Rapids: Kregel, 2012), 167: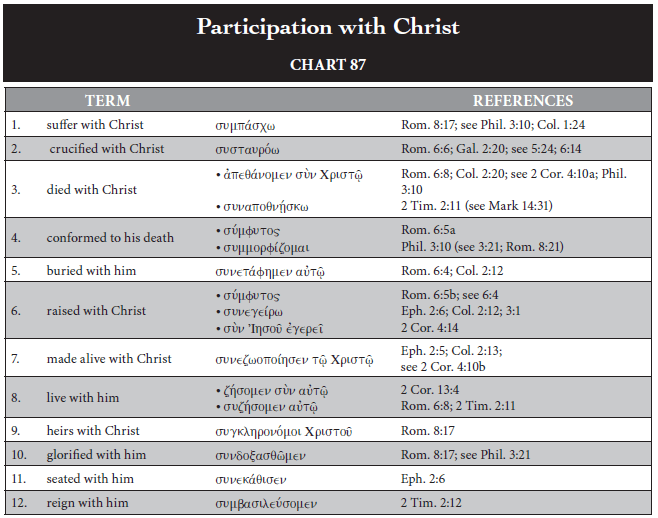 (This is from a helpful book of charts. It's endorsed by Stan Porter, Mark Seifrid, John Polhill, and others.)
Related:
The most comprehensive online bibliography on union with Christ that I'm aware of
The most comprehensive book on union with Christ = Constantine R. Campbell, Paul and Union with Christ: An Exegetical and Theological Study (Grand Rapids: Zondervan, 2012). Though one might quibble with some of the use-labels Campbell applies to prepositions in particular passages, the overall theological method and synthesis is robust.